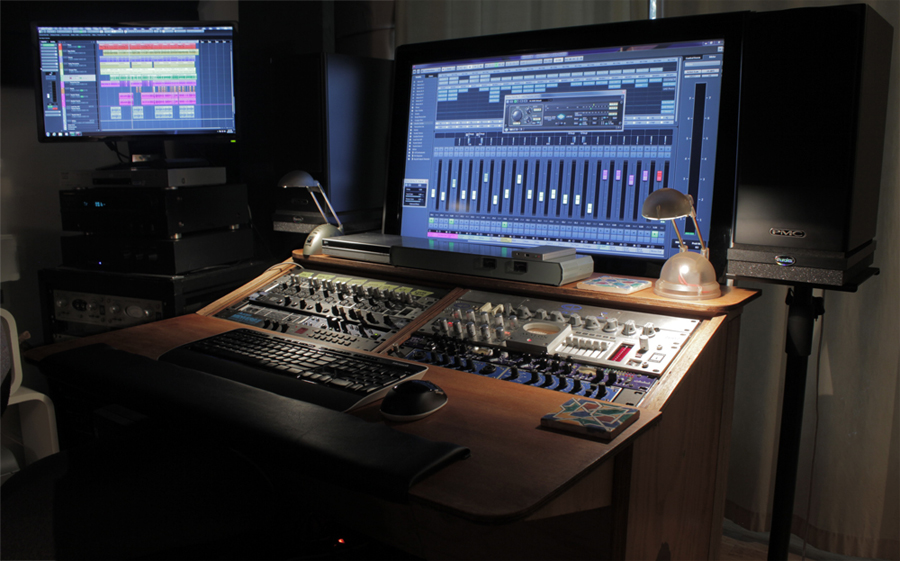 Very busy last month building a new recording desk. My studios workflow required something between a traditional mixing desk and a mastering workstation for more comfortable ergonomics. And so I decided to put it together using two plywood 6 space rack boxes, with legs made from a repurposed plywood table top that once resided in Lizottes restaurant in Ettalong. A new desk top and monitor shelf cut from premium A-grade plywood finished it off.
Now working at it is a real delight with everything easily within reach. I think anymore than 6 rack spaces would have been too much of a stretch and the tilt angle of 20 degrees is just perfect.
I finished the top shelf and desk with Feast Watson stain and varnish in aged teak. Hand rubbed to a natural shine, it looks like it's been around for years already.