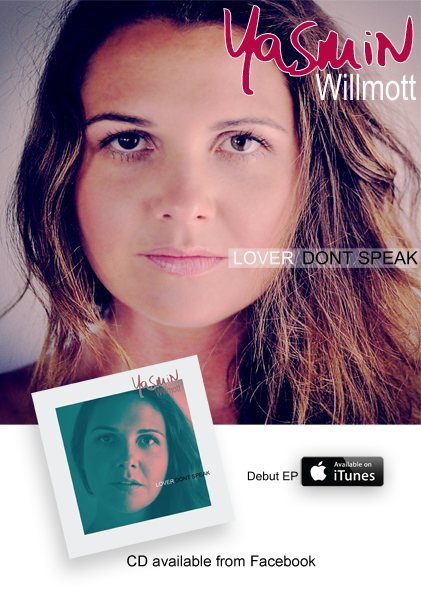 The latest release from Point Studio is an EP by Soul and RnB singer Yasmin Willmott.
The 5 tracks on Lover Dont Speak were sent as demos with Yasmin singing her ideas into her iPhone. Just her voice on the phone was enough to convince ron to take on the project. The songs initial melodies and lyrics were set to music written by Ron who played, arranged and produced the tracks which took almost a year to complete. Yasmin was commuting from Melbourne for the sessions but she eventually decided to relocate to Sydney halfway through that year. The collaboration was a winding, twisting, bumpy road that finally at its destination bore fruit of a very funky kind.
Yasmin is a central coast girl who has had a yearning to make music for many years. While living in Melbourne she was finally motivated into action after participating in the local scene, attending shows, listening and watching the many bands down there and being encouraged and inspired by the local musicians to have a go herself.
The autobiographical stories in the songs are about Yasmin's life and loves. Optimistic and cathartic it's a sometimes desperately honest account of those experiences.
Available on iTunes and on CD from her Facebook page.